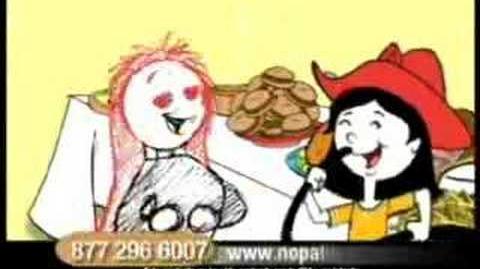 Nopalina Girl is a mascot that appears in every Nopalina Products especially Nopalina Flax Seed Plus.
Appearance
Edit
The Nopalina girl appears in white skin with black hair wearing yellow midriff baring shirt, green pants, and red shoes. In one of the commercials, she was seen wearing a red cowboy hat.
Write the second section of your page here.